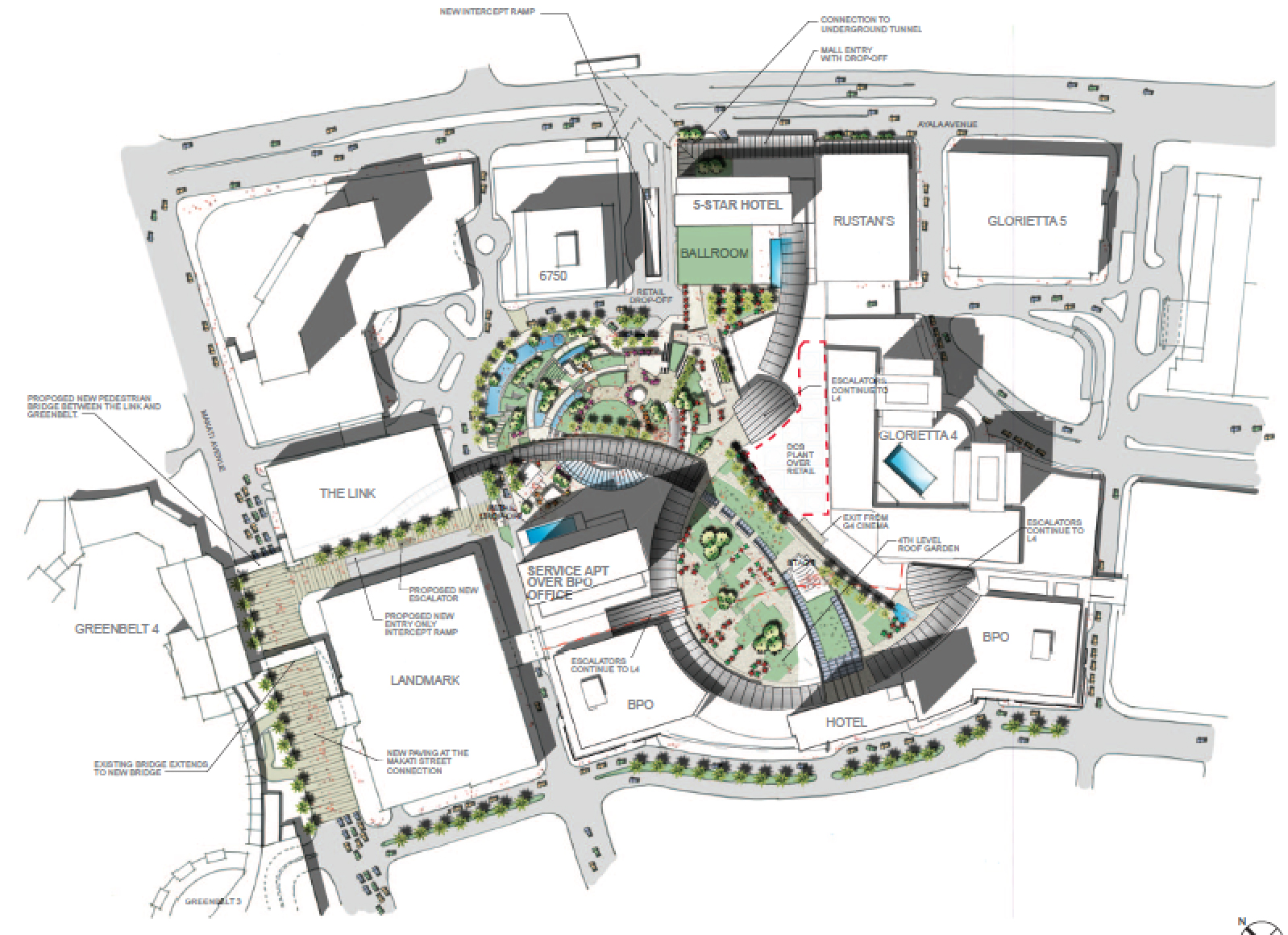 Glorietta Master Plan and Concept Design
Makati City, Philippines
Build the green brand
Each day, half a million people pass to and from the elevated transit system at the top of the aging, three level enclosed Glorietta mall, owned by Ayala Malls. Ayala also owns the celebrated Greenbelt development next door, which is widely prized for its outdoor experience. In redefining Glorietta with the addition of two hotels, offices, apartments and elaborate underground parking, the owners also wanted to improve pedestrian access to and through Greenbelt.
 

We did that and more, creating more GLA than the owner thought possible by designing a terraced park that originates on grade and culminates in a fourth-level roof garden, integrating hotels, shops and cafes as it climbs. The park anchors the main corner of the development and establishes a strong physical connection to Greenbelt that extends its identity as an urban oasis.
A collaboration between John Gish Architect and Callison.