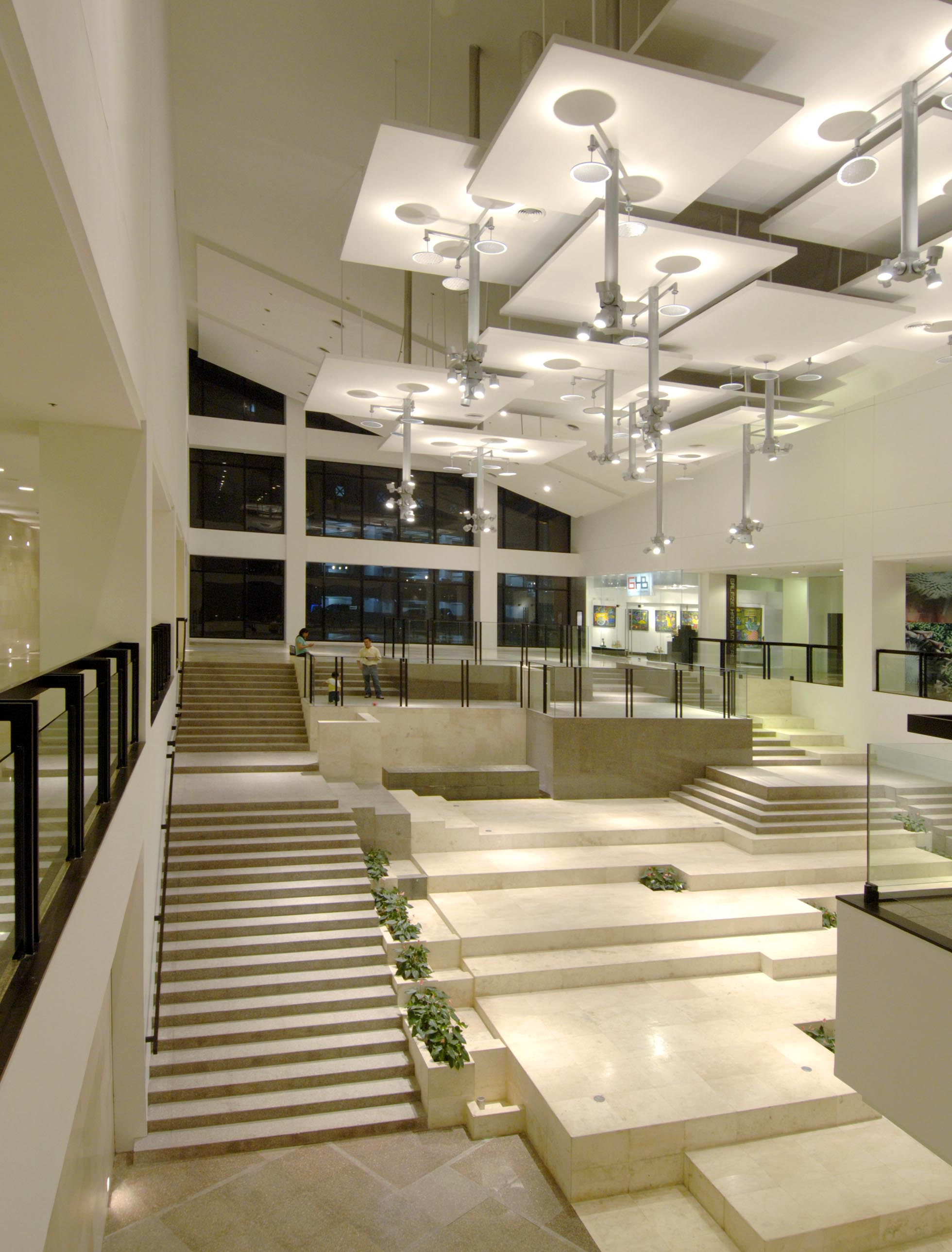 Ayala Greenbelt
Makati City, Philippines
Signature Experience
Sitting on a shady terrace enjoying a slight breeze on a muggy Makati afternoon, watching the world go by.
Awards & Honors
ULI Award of Excellence 2003 (Phases 3&4)

ICSC Shopping Center of the Year 2004

MIPIM Top Three Shopping Centers Finalist 2004

ULI Award of Excellence 2010 (Phase 5)

Sustainability Awards: SE Asia
Co-Opt The Park
Everyone balked at the notion that this 200,000 sm retail and entertainment center bordering a major park should celebrate the outdoors. It's Manila. It's hot. It's humid. Monsoons regularly bend palm trees sideways and flood the city. Conventional wisdom suggested the best strategy was to enclose it, condition it and seal it off, the better to create an insular oasis. Twenty+ years and five phases of development later behold the region's premier attraction: a widely celebrated, much-copied original featuring a series of outdoor walkways, terraces and sidewalk spaces that celebrate both the tropical environment and Filipino traditions in modern fashion.


Designed with Callison.