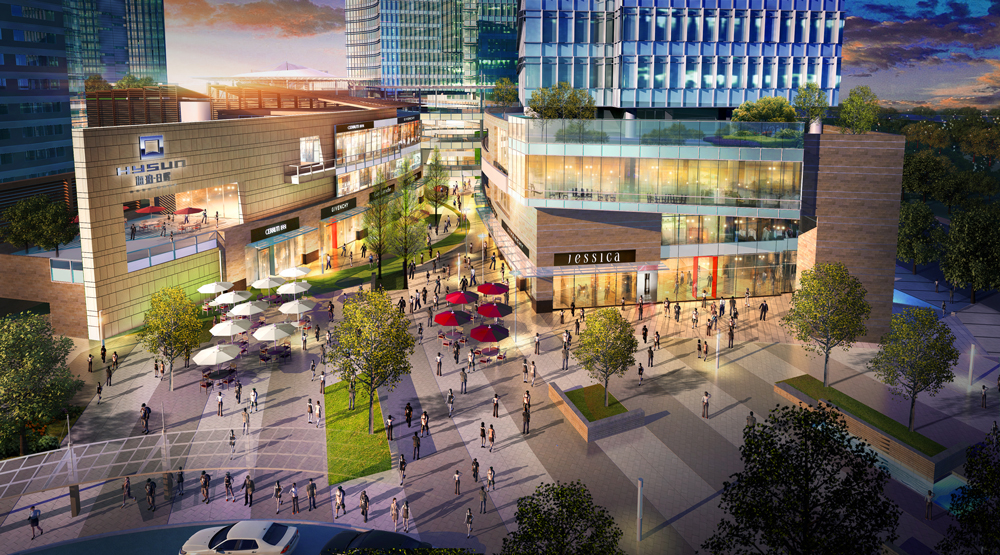 Greenland Luwan
Shanghai, China
To the river and back
Life in one of the world's biggest cities is hot, crowded, loud and demanding. In planning Greenland Luwan, we sought to provide a measure of relief from the madness: the multi-use complex is built next to a large public park along the Huangpu River. The park flows into and through the new district, allowing free and easy access for residents. Luwan's residential units commanded some of Shanghai's highest sales per square meter at the time of opening.
Signature Experience
Meandering through shops and plazas, people-watching your way to the riverfront.